West End & Highlands Montessori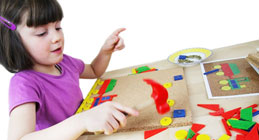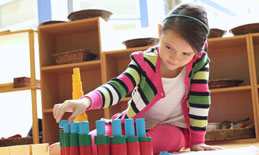 "The hands are the instruments of intelligence."

- Maria Montessori
West End Montessori is proud to announce that we are expanding! Due to the growing demand for our programs at our West End, from preschool to kindergarten prep, we have opened a new location in the peaceful community of the Highlands. Conveniently located for all commuters, Highlands Montessori is only a few minutes' drive from downtown Edmonton and a short 10 minute drive to our West End location.
Highlands Montessori will reflect our proven excellence in operations, programs, and staff practices which are in place at our West End location. We are excited to inform you that, due to popular request, we are adding Montessori programs with parent involvement for infants and toddlers in preparation for preschool. As well, we will also be offering our standard full- or part-time Montessori offerings as outlined on the West End Montessori website.
Part-Time Options
We're proud to be flexible with our teaching options. If you're in need of part-time classes, we can accomodate a plan to match your family's needs - just ask!
For more information (regarding information not available on this site), please do not hesitate to give us a call!